Discover more from Talking Travel Writing
Demystifying the travel media
Over 5,000 subscribers
The power of networking | Who's commissioning?
How Twitter can change your career prospects...
We've got our first sponsor! The British Guild of Travel Writers is a community of accredited writers, bloggers, photographers, and broadcasters.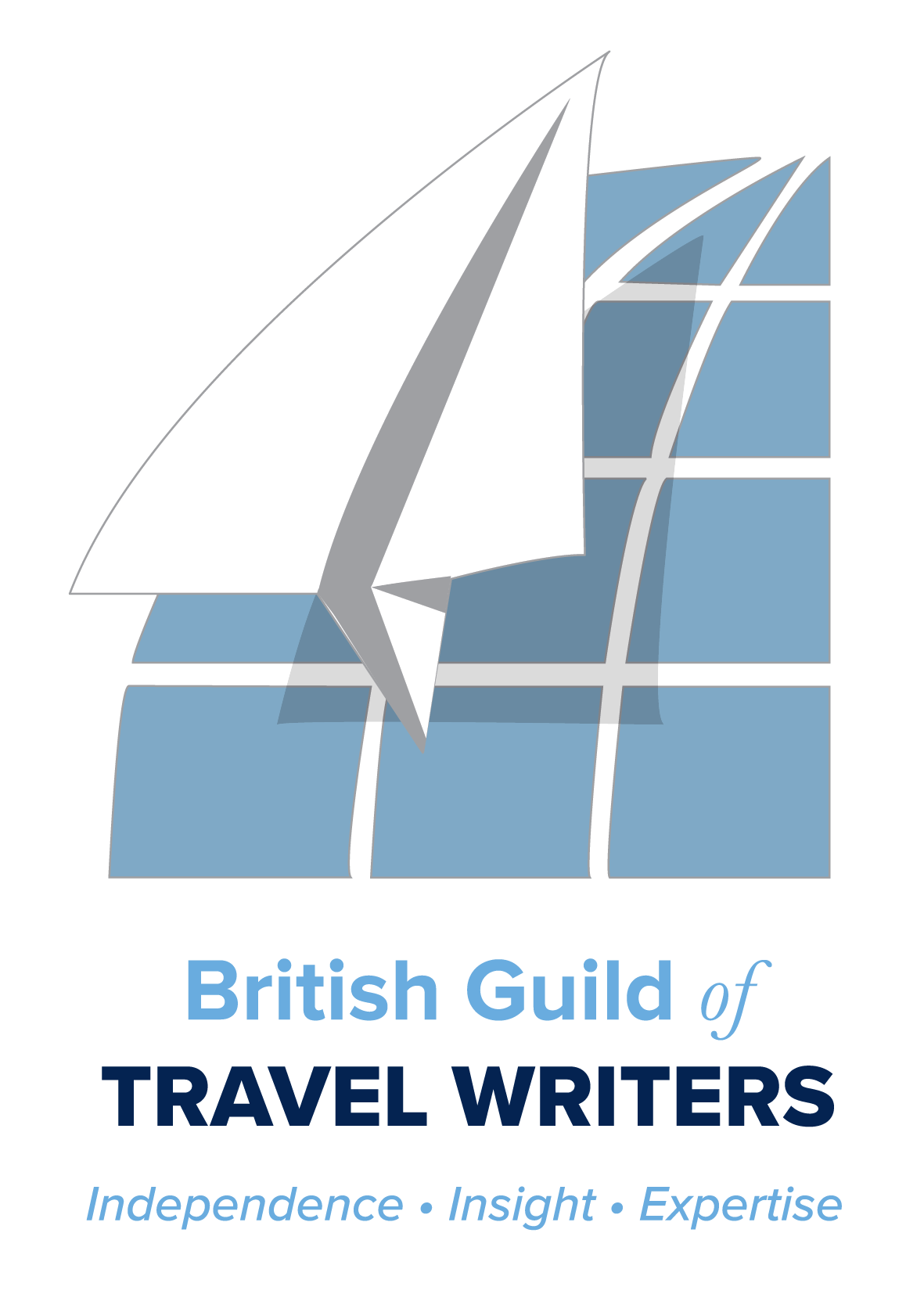 The Guild turns 60 years old in 2020, but is still at the forefront of the modern era of travel media, supporting its members through free events, workshops and masterclasses. In the last few months, they've hosted pitching workshops with some of the best editors in the country; run a weekly 'online café' to allow informal catch-ups between members from across the planet; held tutorials on podcasting and social media; and hosted one of the most important events of the year: a frank and honest talk on decolonising travel writing. 
I (Lottie) joined the Guild as soon as I entered the industry in 2013 and it was instrumental in helping shape my career. I let my membership lapse after a few years, but have just rejoined after watching enviously as excellent workshops and talks were broadcast. In the coming months, expect to see talks on inclusivity in photography and extending your writing portfolio, all free for members. Thinking of joining? Email BGTW chairman Simon Willmore.
---
The power of networking
When people ask me (Lottie) how I got into travel writing, I usually tell them it was all down to one thing: networking. Of course, there was a lot of hard work and (hopefully) some talent involved too, but networking played a huge part in the advancement of my career. I got my first ever commission when I was at university because I'd met the editor of National Geographic Traveller before a trip to Kenya and he remembered me when I pitched. I landed my first role at Rough Guides partly because I had made contact with the author of their Kenya guidebook and struck up a professional relationship with him – ultimately, his advice helped me win that job.
Later down the line, I got to commission some of the best names in travel writing during that role because I networked, and I got dream commissions all because I made myself known within the industry. Since I became freelance in 2018, I have had non-stop work (pre-pandemic, that is) thanks to the reputation I've built and the networking I've done. 
Right now, though, it's a strange time for networking. I've not been to an event in over six months and I've only met a handful of fellow writers and editors since March. The much-loathed but always well-attended World Travel Market has been pushed online this year, and it's unlikely we'll see any major events during the usual party season in December. It feels like the opportunities for getting yourself out there are thin on the ground.
And yet, the little networking I've done has still got led to paid work even during a pandemic. When I swore at a minister on Twitter, an editor I know got in touch to ask if I'd write a piece for him about it (yes, I do count getting sassy with Grant Shapps on the internet as networking, sort of). Earlier on during lockdown, when I tweeted about having no work, an editor I've worked with previously sent me some editing to do. And most recently, after appearing on a webinar for travel industry professionals, I got tens of offers for trips I'd likely never have been invited on.
Without networking, I simply wouldn't get all the opportunities presented to me, which is why I think it's such an important thing to do. But we don't all have the opportunity for it…
—
For me (Steph), my experience has been radically different. I've never lived in London, where I've often felt like the majority of networking takes place. In fact, my travel writing career has mostly been conducted from South America. I stumbled into the industry thanks to Rough Guides and their Passport to Write competition — which I entered, and won, from a hostel in Bolivia. Without any real understanding of how to become an established writer, or any contacts to help guide the way, it took me several years to realise that networking was the key to unlocking travel journalism as a career.
While I'd dabbled in writing at university, my background as a teenager tamer — aka secondary school teacher — meant that the transition into travel journalism was one wrought by confusion and a frequent dose of imposter syndrome. Without friends in the industry to bounce ideas off or a clear understanding of exactly how to navigate pitching and getting invited onto press trips, I often felt alone, rudderless and frustrated.
Since then, I've made the active choice to spend more time in the UK, attending conferences and networking events at every possible opportunity. What I've also learnt is that there's lots to be said about surrounding yourself with travel writing colleagues and peers; it's impossible to be successful in this industry if you treat it like a vacuum. I've been sent thousands of pounds of guidebook work by writers with whom I'd collaborated on other titles and who knew I'd be a great fit for the project. I now do my best to recommend others where I can too — travel writing karma is definitely a thing.
Having established networks of both journalist and PR colleagues, you can also rely on them to serve you well-needed pick-me-ups when your pitches aren't landing or you're feeling out at sea during a pandemic (sound familiar, anyone?). When you're self-employed, work from home and only have an indifferent cat for company, having industry folks around — virtually or otherwise — will help you stay sane and can get you back on course when you need it the most.
—
But we know it's not easy and it definitely doesn't come naturally to most. And during these strange times, it's harder than ever. That's why this month — in what would have been the pinnacle of travel's networking calendar had WTM not been taken online —we're honing in on networking. In our first four-part, weekly series, we're going to explore where to do it, how to make it bearable and how the heck you network during a pandemic. Read on for a few nuggets of advice…
---
This email is the first in a weekly series on networking. This month, everyone is getting all our emails for free but from November, free subscribers will only get one email. We've got 20% off all subscriptions until the end of 2020, so sign up and don't miss a thing. Next month includes an exciting, exclusive call-for-pitches, too.
---
Where does networking actually take place?
Lottie often extolls the virtue of Twitter, and there's certainly merit in being part of the conversation there. But there's more to it than just social media networking. Here are a few ways to get yourself out there and get networking. We'll have more tips in the coming weeks…
TravMedia — Sign up to receive daily travel news, press releases and event/press trip invites.

Cision Media Alerts — Get your name in their daily 'media moves' bulletin and shout about what you're up to.

Facebook — There are countless Facebook groups for travel writers and journalists out there. Search keywords like "freelance journalists uk" and you'll find plenty of spaces to chat with and learn from other writers. Consider posting a few discussion topics or engage with others already started in the group — building a name for yourself among other writers and editors is always helpful next time you're pitching.

Trade and networking events — World Travel Market (WTM), ITB Berlin and other international industry events are a great opportunity for networking with destination PRs and brands, as well as editors who also attend as media delegates. TravMedia's IMM (which holds events in the UK and six other cities around the globe) is also an event aimed solely at providing journalists with the opportunity to network with PRs. While all of these face uncertain futures as in-person events, their meeting formats translate easily to Zoom.

Media membership of industry organisations — Professional organisations such as the British Guild of Travel Writers (BGTW; solely for travel media), the Adventure Travel Trade Association (ATTA; for brands and media) and Women in Journalism (again, just for journalists) hold regular networking events that have moved from in-person to Zoom-based for the present.
---
Who's commissioning?
In our first ever edition of Talking Travel Writing, our 'who's commissioning?' section was a hit — so it's back! We've heard on our travel writer grapevine that the below publications still have budget and want your stories:
The Independent

The Telegraph

CNN Travel

BBC Travel

The Times / Sunday Times
---
Cliche corner
Hidden gem — For whom? It's a bit like saying Hiram Bingham "discovered" Machu Picchu.
---
Acronym of the day
FCDO — The Foreign, Commonwealth and Development Office, aka the snazzy new name of the Foreign Office. A rebrand of a key governmental department: just what journalists need in the middle of a pandemic.
---
Industry must-reads
Lonely Planet dives into the still contentious issue of whether it's safe to fly during the pandemic and whether the airlines are doing enough to protect us all from the risk of infection.
Struggling to identify which destinations are even likely to garner a response from editors right now? Forget the crystal ball: The Telegraph are keeping this up-to-date list of travel corridors that has become Lottie's go-to for figuring out which countries to pitch.
The i reports on the launching of The Black Explorer Magazine, a brand-new publication that seeks to showcase Black voices from across the African diaspora. You can buy the first edition in print or as a digital download now.
Finally, you may have heard the sad news that this month's Sunday Times Travel Magazine will be the last. It's another reminder, in what has already been a bleak year, that we need to continue supporting the print magazines that we pitch.